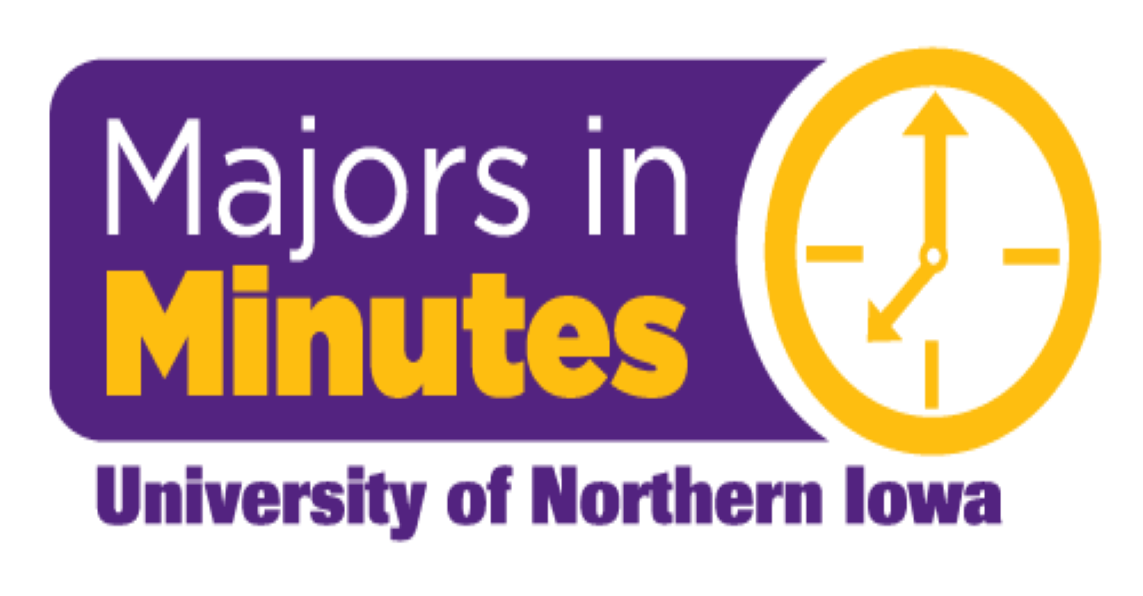 Tuesday, October 19, 2021
7:00 - 9:00 p.m. via Zoom
Majors in Minutes is hosted during the fall semester by the Office of Academic Advising to allow currently enrolled UNI students to explore majors from students who are currently enrolled in those majors. Using a speed-dating approach, students spend fifteen minutes with a UNI senior from a major of interest, asking questions and learning more about that particular major.  After those fifteen minutes are up, students can choose to either stay with their current major or choose a new major. Students can visit as many or as few majors as they would like!
Rotation are at 7:00pm, 7:15pm, 7:30pm, 7:45pm, 8:00pm, 8:15pm, 8:30pm, and 8:45pm.
UNI senior students in every major are at Majors in Minutes to share their experiences and answer any questions about their major. This event is purely student-to-student and a great way to learn more about different majors!
How do I prepare for Majors in Minutes?
You are not required to have anything official prepared for Majors in Minutes, but it is helpful to think of the types of questions you want to ask other students about their major! Use this handout to prepare or consider some of the questions below!
What do you study in this major?
How did you decide on this major?
What are the different jobs/careers in this major?
What surprised you about the major?
What types of classes do you take? What classes do you suggest I take to learn more about the major?
Are there skills or experiences I should have if I am thinking about this major?
What do you like the most about this major? What do you like the least?
Are there opportunities for internships or field experiences in the major? What are some examples of things I could do?
Would you recommend getting involved in any campus organizations? If so, which ones?
Anything else you want to learn!
Want to learn more?
For more information or questions regarding the event, please contact Angie Tudor.